Warning
: ksort() expects parameter 1 to be array, object given in
H:\root\home\smarttechjm-001\www\smarttechwebsite\wp-content\themes\azoomtheme\rock-builder\builder-functions.php
on line
1711
Company Profile
SMART Technologies Jamaica is an innovative and creative software development and services firm that are pioneers in the development of software products that have become key success factors for organizations, corporations, professionals, executive agencies and members of the micro, corporate and enterprise business communities. The company is keenly directed and guided by the innovative vision of its founders, a talented team of software developers and business analysts; who have built the company's reputation on the pillars of innovation, reliability, punctuality and responsiveness.
SMART Technologies' has achieved its short-term goal by equipping businesses locally (Jamaica) and is now expanding its products and services offerings throughout the Caribbean and other regions worldwide. The company was started with only two employees over eight (8) years ago and since inception, there has been overwhelming customer demand for the services and products we offer. This demand has led to a progressive expansion of our internal capacity and the range of products and services offering to carter to the new requests from the medium and corporate business sector. SMART Technologies holds an excellent reputation for providing quality software development, website design, network maintenance, I.T. Consultation and Project Management services. We gained and have retained this elite reputation though our core operational values which are:
Responsiveness
Punctuality & Courtesy
Reliability & Dependability
Integrity
Personalized Customer Service
Innovation
Respect
Product Maintenance & Support
SMART Tech's products are high quality, user friendly and innovative; key factors that separate us from our competitors and the reason why our products are the preferred and recommended choice for businesses that require the solutions we offer. The company's main products are a Human Resource Management tool, Employee Time Management and Scheduling using Biometrics and unique Call Tracking and Accounting software. Each of these products has a cutting edge design and encapsulates features that uses forward thinking methodologies that are not yet duplicated by any other software products offered by our competitors. For example, SMART Tech's HRM product manages employees as "Assets" which will greatly assist in analyzing a company's performance and development, and will allow for forwarding thinking and more accurate projections when creating budgets and expansion plans.
With an inventory of 21st century software products, the company is rapidly and progressively expanding by encapsulatingCaricom (Caribbean Community) through direct investment and strategic partnerships. SMART Tech's business model of developing innovative and revolutionary software products while maintaining the company's core values of innovation, reliability, punctuality and responsiveness, has garnered welcomed recognition and significant growth. SMART Tech will maintain this growth through constant investment in research and analysis in order to be at the forefront of new emerging technologies, trends and business practices allowing us to remain ahead of our competitors and offer quality products and services to our elite and growing clientele.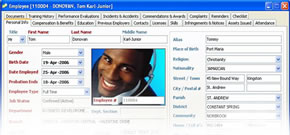 SMART Staff Manager Corporate
SMART Staff Manager Human Resource software is the most current product available locally. It is designed with new thinking and employs new practices in HR Management. It views employees as "Assets".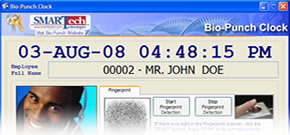 SMART ScheduleMaster Pro v2.0
SMART ScheduleMaster Pro also hosts a Time Management and work hours calculation module. This module handles regular, overtime and extended overtime.-